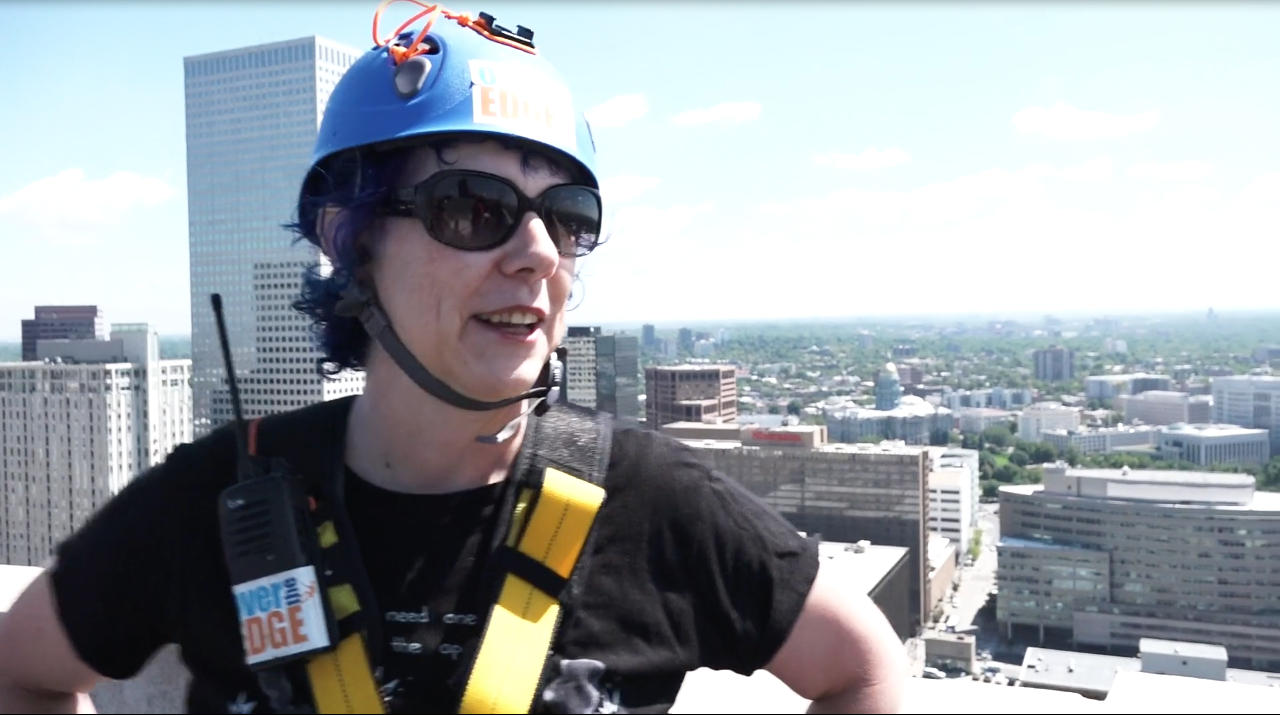 It Can't Be Worse Than Chemo!
Every year, the Cancer League of Colorado hosts Over the Edge in Denver. This unique event provides the opportunity to rappel down a building in exchange for raising funds for cancer research and patient support.
2018 marked the 10-year anniversary of this incredible event–and Catch It In Time was thrilled to be part of it!